home
store
buy cd
bio
gallery
listen
songs
reviews
stickers
radio
contact



© 2000 - 2007

Review excerpts
New Witch Magazine issue #9, May - July 2005

Tired of the Old Standard Issue Pagan Music? Weary of wispy vocals, cheesy synthesizers, and embarrassing lyrics about elves, unicorns and crystals? Maybe a little Curse will cure what ails you. Combining occult, historical and mystical themes with dark-tinged pop rock, Mikaela Pearson (vocals), Kevin Michaels (guitar), Theodora Michaels (bass) and Robert Lacyk (drums and percussion) have been entertaining audiences and winning critical acclaim since spring 2000. This new York quartet is fierce not fluffy, with hard-driving bluesy songs that mix Roadhouse with Rivendell and a stage presence that combines George Thorogood with J.R.R. Tolkien. --Kevin Filan
Gothic Beauty, Issue 12, Spring 2004
Curse, Self-titled CD
Goth blues jazz rock. Think Janis Joplin or Siouxsie, with a little bit of that NY, NY sensibility and Velvet Underground groove. A bit of Tom Waits lyrical sensibility. No fancy keyboards, no fancy guitar or vocal effects. Just straight forward rock licks. In that crooning chick voice: "Gonna tell you a secret, a little gory story, about beauty and the beast." Then a dash of voodoo chant and invocation, songs about paganism and reference to Greek myth and you'll start to get the recipe. Two former members of Goth-rock band Caledonia complete this quartet. They are melodic, dark, and drinkable. (Ash)
LOLLIPOP MAGAZINE
Curse by Scott Hefflon

"Tattooed Rain" and "Graveyard Shuffle" were the first songs I heard by NYC's Curse... The former is slightly dark bar rock, the latter a fun, honky-tonk swagger (think Cab Calloway's "Minnie the Moocher" [it was in Blues Brothers, if that helps, kids)], but what Curse do best is dark, brooding, mythical rock. Slow to mid-tempos, with Mikaela's voice hovering and dangling, then soaring away, to pause and tease until you catch up again Lyrical themes such as New Orleans voodoo, and the myths of Dionysus, Orpheus, and Isis lend to that dark image as well.
OUTBURN MAGAZINE #21
July, 2003

"The 11 magnificent songs on Curse's self-titled debut embrace a beautiful dark rock sound with lyrics inspired by mystical and mythological themes. All the songs from this New York based four piece of Mikaela Pearson, Theodora Michaels, Kevin Michaels and Rob [Lacyk] make for an enjoyable listen, but the best track is the upbeat 'Starfall' with absorbing female vocals and a driving force to the guitars and drums. An unexpected surprise comes with the campy 'Graveyard Shuffle' with its New Orleans styled rhythm and guest musicians, Jazz composer David Amram and guitar guru Marc Ribot. With its bluesy attitude and a gothic atmosphere, Curse is sure to add that much needed voodoo to spice up your life." —Octavia
"When this very guitar-based album is playing, one gets the impression that they've been influenced by everyone from the Doors and Alice Cooper (both of whom helped pave the way for goth rock) to Siouxsie & the Banshees. The wildly infectious single 'Graveyard Shuffle' (which boasts a guest appearance by rock/jazz guitarist Marc Ribot) has a bluesy, shadowy groove that would make the Doors proud, and melodic gems like 'High Enough to Reach' and "Like a Glass of Wine" offer an unlikely blend of goth rock and folk-rock — almost like goth meets the Indigo Girls. Curse's first album is diverse and fairly unpredictable, but not at the expense of being focused and consistent. Those seeking something fresh from goth should make a point of obtaining this fine CD."
— Alex Henderson
Starvox.net
"Curse first came to the attention of New Yorker's during the Convergence Festival at Irving Plaza. The buzz about their live performances in and around NYC attracted the attention of producer Wharton Tiers (Sonic Youth, Swans, Helmet), which resulted in this self-titled release. The interesting thing about the band is their utilization of occult, historical and mystical themes, which includes New Orleans, Vodou, The Rites of Eleusis, as well as the myths of Dionysios, Isis and Orpheus. All of this blends into a respectful and introspective homage to the darker mysteries of ancient religion and lore. This self-titled release falls within the parameters of a dark music for a modern day beat-generation. Although the work incorporates catchy rock melodies, one would not label this release "classic rock" or "typical goth." The rock fusion is clearly evident, however the lyrical content as well as the hybrid of incorporated rhythmic elements and mystical chants bend the rules a bit, creating a new musical paradigm. Mikaela Pearson's lead vocals sweep between the essence of an enchantress to the disaffected angst of a rock goddess. The backing vocals and driving bass line from Theodora Michaels, the superb guitar licks from Kevin Michaels and the mesmerizing pulse precision of the drums and percussion from Robert Lacyk make this a band that is potent and cohesive. Everything recorded here is done "live" with minimal overdubs, thus dispensing a reflective and organic sound." — Mike Ventarola
"Curse influences admitted to include Ramones, Velvets, Siouxsie, Joplin and Tom Waits which, given their curly Goth-folk image, makes you kinda curious, right? So it begins, and the rawness hits you. They've recorded it in an old fashioned way if you ask me. No cheap connecting to some home studio nonsense. It sounds more like a group of people all crammed into one tiny studio the size of your spare room. And that makes it convey THAT sound. 'Tattooed Rain' introduces you to a strain of sleazy post-blues simplicity which I haven't heard in such an authentic form since the original American Punk stuff from '77/'78, although maybe this is close to how Mothburner would sound if they were a full-blown band. Then, curiously, 'Her Confessor' is far slower, with more luminescent, tremulous vocals. This is real classic stuff with catchy, highly vowel-opened vocals... 'Starfall', with its splatter drumming and high Goth-folk vocals keeping the melody high, has passages where the vocal dominance sounds so Patti Smith it's uncanny, which is exactly what Tattooed Rain reminded me off, 'Horses' era. 'High Enough To Reach' is another sign. It's almost post-Morrissette, offering a personal lyrical message to someone with a drug problem, and it just has Major Label Deal all over it. They're simply not like the other bands. The fact they may seem so much more obvious means they are actually quite the reverse."
—Mick Mercer,
Author of Hex Files: The Goth Bible, 21st Century Gothic

Luna Kafé record review



US - New York - Full Moon 83 - 07/13/03

Curse
Curse
self released

Curse's melodic goth is very appealing. The bands singer Mikaela Pearson has a sultry voice and the songs are great. "Her Confessor" has strong guitar by Kevin Michaels and a powerfully dark atmosphere. The lyrics mention a charnel house and a mysterious woman. "Starfall" adapts a passage of Lord Byron's poetry and sets it to shuffling beat. Pearson's vocals turn up the intensity.

"Graveyard Shuffle" has the experienced guitarist Marc Ribot guesting. Its jazzy feel and anthemic chorus make it stand out. Mikaela Pearson's femme fatale vocal implores "Head over to the graveyard see who's hanging round". It would make a good soundtrack to the Addams family.

"High Enough to Reach" is a sweetly sung pop song. "Gris Gris" is about the infamous Marie Laveau of New Orleans. The song is sprinkled with voodoo vibes. It's a genre-hopping record but they handle all the styles well. It's a great listen.

Copyright © 2003 Anna Maria Stjärnell
CURSE By Milo Ippolito
www.gloomytunes.com

Where are the roots of Goth? Without much thought, you can trace Goth back to British post-punk (Joy Division, The Cure, Siouxsie and the Banshees) and leave it at that. Dig deeper and you can easily throw in dark rockers like Alice Cooper, Black Sabbath and Screaming Jay Hawkins. An argument can be made that, with its Celtic and Medieval influences, Goth is the ultimate roots music. Christ, it dates back to the Inquisition. But what about American roots? Can you trace Goth back to the blues, jazz and folk? Few Goth bands embrace that heritage to heart as openly or as well as Curse. The New York Goth band excels at bluesy riffs, jazzy Billie Holiday style vocals, swampy New Orleans rhythms and backwater imagery. Singer Mikaela Pearson's fabulous voice, intimate, powerful and seductive, goes a long way to give their music a smoky jazz joint feel. Drummer Bob Lacyk, banging skins since the NYC hardcore heyday, adds swing to the groove and is skilled at subtle cymbal underscores and syncopated hits on the toms. Pearson and Lacyk have well established credentials in the New York Goth scene as founders of Caledonia. In Curse, they are joined on bass and guitar by Theodora and Kevin Michaels, who propel the group into uncharted territory. Curse proves itself game to push the boundaries on tracks like Graveyard Shuffle with guest appearances by jazz guitarist Mark Ribot and Beat Generation composer David Amram on piano, congas and pennywhistle. A real treat is their single, Pull My Daisy, a cover of a beatnik jazz number written by Amram and Jack Kerouac. This bold and playful excursion came about through Kevin Michaels' friendship with the 72-year-old Amram. Lyrically, Curse draws from the Southern Gothic murder ballad themes made popular by Johnny Cash but rooted in early American folk. "There was an oil painting in this charnel house, beset with crumbling flowers, scattered all around. He stood in the open doorway, six-gun in his hand, waiting to confess her, confess her, yeah." But don't be misled. Curse is pure Goth. The music is dark and moody. The lyrics are mysterious, literate and filled with haunted images of ghost ships, withered roses, pouring rain and blood on stone.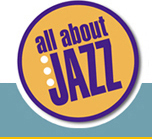 New York City Band Curse Records New Version Of Jazz Classic "Pull My Daisy" With David Amram And Marc Ribot
2003-01-29

(New York, NY) The song, "Pull My Daisy" is familiar to jazz fans as the soundtrack of the 1959 Alfred Leslie / Robert Frank film of the same name, which featured Jack Kerouac (narrator), Allen Ginsberg, Larry Rivers Gregory Corso and David Amram. Amram also wrote the score, with lyrics by Kerouac and Ginsberg.

In the summer of 2002, the New York City band Curse teamed up with Amram to record a new version in the spirit of the original. It became the first studio recording of "Pull My Daisy" in over thirty years (it was last recorded in 1971). Amram played piano, pennywhistle and french horn with Curse on the session.

"It is a joy to be able to record 'Pull My Daisy' with a group of fine young musicians whose adventuresome band would want to include a new version done in the style we played it when Jack Kerouac and I sang it together," said Composer David Amram.

Mikaela Pearson, lead singer of Curse, recorded a "peerless" vocal, according to Amram.

Also on the recording is guitarist Marc Ribot, who is known for his work with Elvis Costello and Tom Waits. Both Amram and Ribot can also be heard on the CD single's "B-side" - "Graveyard Shuffle."